HOOPSTUDIO Technologies provides High quality brand logo design services.
What comes to your mind when you thinking about the most decadent, moist and fluffiest cakes in town?
We worked with Mrs Sima on her catering brand POSHLITTLEBITES' corporate logo design, it was our great pleasure to work with her on her catering business and delicious food she made.
When you want to design your brand logo, you will need to think about these questions below: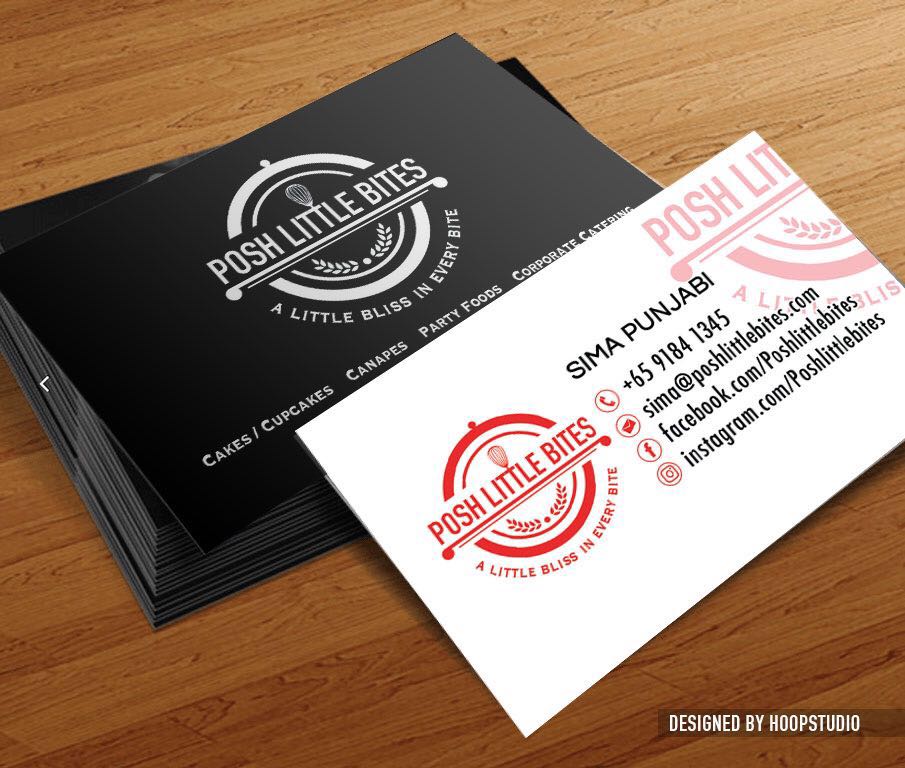 What message are you trying to convey? This is perhaps the most important question you need to answer because it will help drive all of your other decisions. Playful? Geeky? Forward-thinking? Traditional? Fast delivery? In Poshlittlebites case, we define it as high class and fine catering services that suitable for both family and corporate events.
Who are you trying to reach? This can start out as a simple demographic or customer question.
What do the colors and/or graphics represent? It's hard to imagine all of the color possibilities until you really begin to stare at a 1,000 different shades of a single color.
In what context will it be seen? Will most people come in contact with your brand on a store shelf? On the internet? On coffee cups? Giant billboards or neon signs? What looks good while flipping through an idea book could look terrible once it's wrapped around a package. Literally look at your logo at the same angle your customer/client will see it
How can it be transformed? If you're designing a new logo today, you have to take into consideration how it can be manipulated, transformed or abbreviated to accommodate the digital world. Every social network, for example, wants a representative icon.
Lastly, if you would like to try Mrs Sima's delicious cake, you can find Poshlittlebites on below social media platforms:
If you are interested to have your logo created by us or you want to re-design your logo, you can contact us online or give us a sms at +65 9760 4207.
Below are some of the delicious food Poshlittlebites provide: